Advantages of a sales-app for your company
Optimize company-internal processes and strengthen your sales force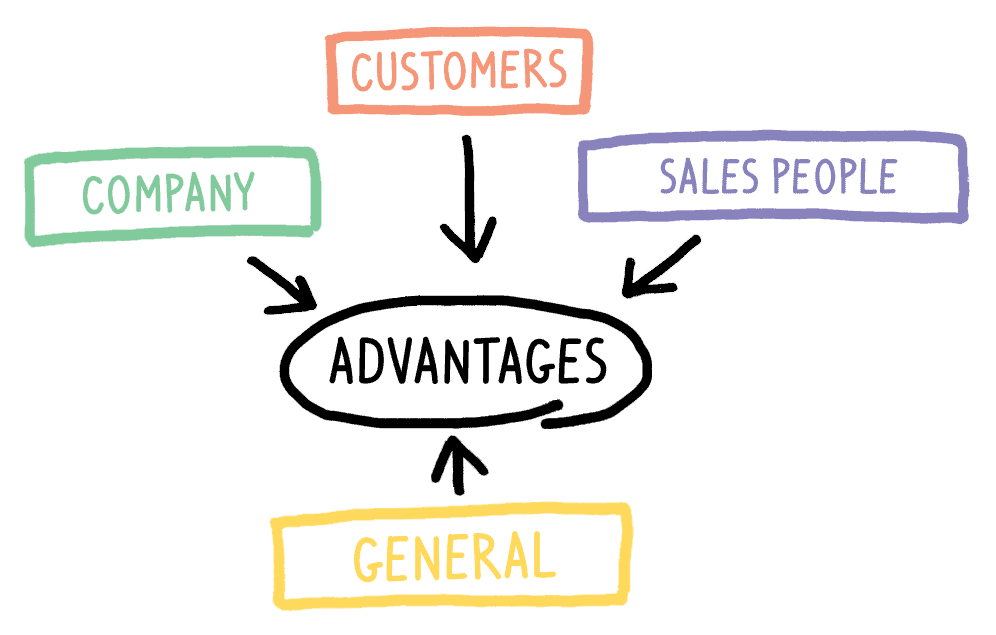 A sales-app offers a lot of advantages for your company, your customers and your sales people. Investing already pays off after a short period of time.
Your company saves costs, your sales people can work more efficient and your customers can order more convenient and faster.
This presentation will show you all the advantages.
Advantages at a glance
Advantages for your sales people
Centralized data management
Is your sales force currently using pre-printed forms to collect customer data and orders?
After the meeting they enter the data on their laptop?
Then an app brings immense advantages!
On one hand there are less errors when entering customers' data because there is no need to enter the data twice (on the pre-printed form and later on the notebook). All data is added only once, without data loss, on a tablet.
On the other hand the data is send directly to your headquarters and can be processed way faster.
---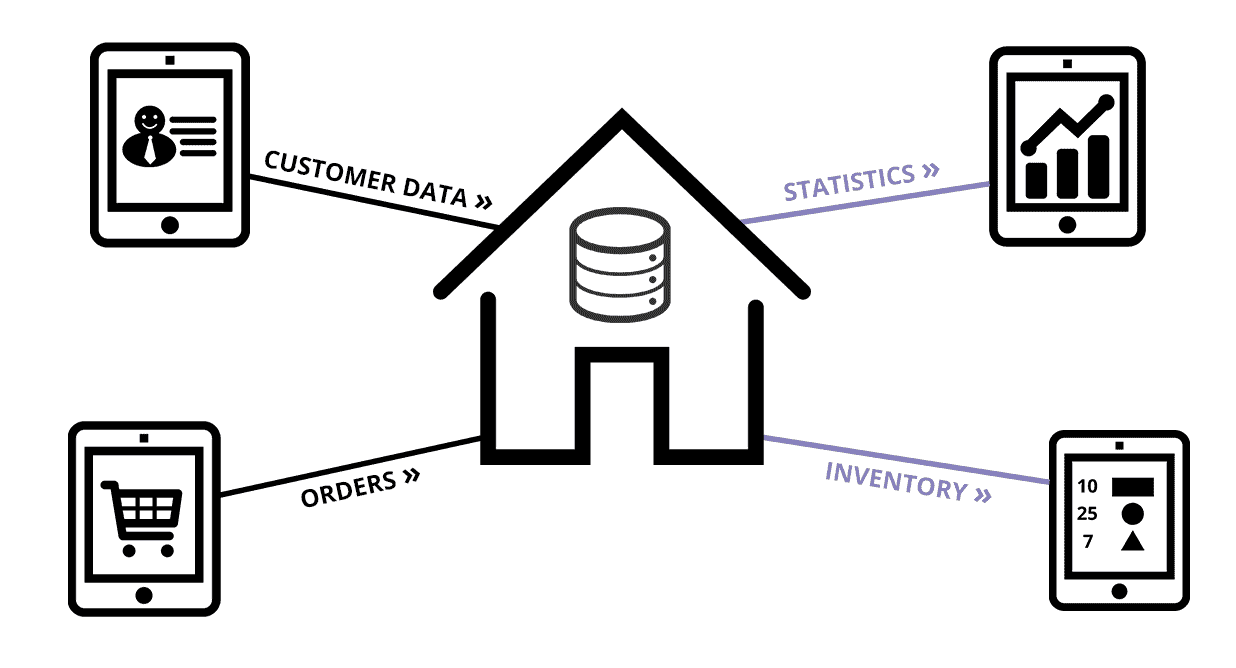 Information
The app also offers additional functions that go beyond simple data entry to your salesperson. He can see the product inventory and react to that accordingly when adding new orders. For example, if the product is not available, he can suggest another one to the client or inform him about the delayed delivery.
Furthermore he can view statistics about his sales (turnover, commissions) and his clients (top-clients, client with the highest turnover). The app can inform him which customers did not order in a long time. It can also show clues about customers that could be interested in a new collection of previously bought products.
Advantages for your company
Reduce costs
For your company the advantages are obvious:
You can speed up your processes (no more pre-printed forms) since your sales people save time and therefore you can reduce costs. You save even more because you do not need printed documents or catalogs (product information can be viewed directly within the app) anymore.
You can also track orders in realtime and view statistics about your sales people and customers. These statistics include: Sales people with the biggest turnover, most sold products (today / this week / this month), customers with the biggest turnover, area where most customers are located, etc.
---
Connection to your interface
The data can be send to your headquarters via e-mail (e.g. as pdf attachment).
Further optimizations are possible by sending the data directly to your CRM or ERP.
This reduces the efforts and speeds up the complete ordering process.
Advantages for your customers
Interactive Product presentations
The presenation of your products within the app can be more appealing than simply showing a catalog.
PDFs, videos and interactive elements help your client to visualize your products better and customize them to his liking (e.g. by adjusting the color, size and technical characteristics).
Furthermore the app updates itself and always shows the newest products (on every start the app checks for updates and downloads them if necessary).
---
Better clarity
Your clients also benefit from the app because it always shows all imporant information at a glance.
These include already completed orders and open orders but also all information about your product portfolio.
If the customer did previously enter his data for an oder he can reuse that data for future purchases without entering them again.
---
Direct ordering
Customers can directly order from within the app together with the salesperson. This offers advantages like the checking of the inventory and rapid handling because of the straight transfer of the data to your headquarters.
Furthermore the app supports the customer during ordering by allowing him to configure the products (e.g. adjust size, colors or technical characteristics).
The app can also calculate and show the actual costs for different credit durations when selecting the payment method.
At the end the client adds his signature on the tablet and finalises his purchase this way.
General advantages
One app for all
Always have all the documents necessary with you and at the same time there is no need to bring a laptop or catalogs along – no more annoying paperwork.
All the data is combined in one app, centralized and managed by you. This way it reaches your sales people (and therefore also your customers) faster.
Tablets are more easy to use than windows laptops. Therefore also sales people with little knowledge about windows can immediately start to work.
Furthermore a helpsystem and training material can be integrated into the app. This way you save further costs for trainings. Since the introduction of the iPad tablets are a costumer magnet. Customers like the design and the intuitive input method.
Buying is simply more fun on a tablet.
---
Contact us now
Feel free to ask questions about your desired app or schedule a meeting, free of charge.
We will get back to you with the costs and conditions as fast as possible.