Huawei – this photo could never come from a smartphone camera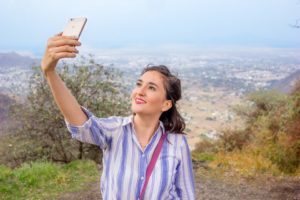 Smartphone cameras today are so advanced that they're ready to give professional cameras a run for their money. For a fraction of the cost of a pro setup, your iPhone can take gorgeous pictures and videos, and Apple has an entire "shot on iPhone" marketing campaign to drive home that point. Phones from the competition offer similar, or even better camera experiences, with Galaxy S7, HTC 10, and LG G5's cameras having been praised in reviews.
With all that in mind, it's baffling to see Huawei try to fool customers into thinking that a picture taken by a $4,500 dedicated camera setup was actually snapped on a $475 phone. Yes, Huawei denies any wrongdoing, but what else can it say after having been caught red-handed?
Complete article: Huawei – this photo could never come from a smartphone camera