Apple announced the new iPad Pro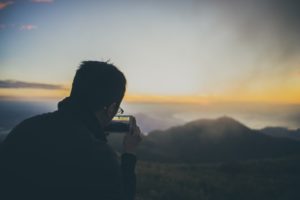 Apple just announced a new, 9.7-inch iPad Pro — smaller than the original, gigantic 12.9″ iPad Pro model, but with the same support for the Apple Pencil stylus and with a better camera.
The new iPad Pro starts at $599 for a model with 32GB of storage, and $749 for 128GB. It starts shipping on March 31st, with preorders opening this week.
Complete article: Apple announced the new Ipad Pro