Apple logos from 1976 – 2015
The Apple logo changed a serveral times in their history: 
This logo was designed by Ronald Wayne.
1977 – 1998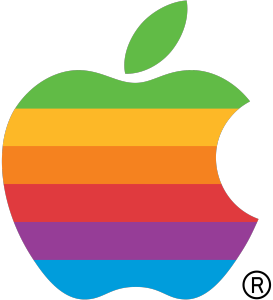 The logo was designed by Rob Janoff and is rainbow. Why it`s rainbow? We don´t know. There are serveral versions about that.
1999 – present
Since 1999 the logo changed into different greys and black.