New App from XIDA – tritonic – Alarm SMS App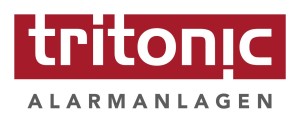 tritonic is now using our Alarm SMS App.
The new alarm system with Triometik tritonic sensor.
The intrusion and smoke detection system tritonic secures your house, apartment or your business space. And that quickly, inexpensively and with no installation costs.
The Triometik sensor is the development of dual-Hermetic sensor and already then triggers an alarm if the intruder tries to closed window or locked doors, for example, pry.
Even the break-in attempt will result in an alarm. Doors and windows are closed and then continue the burglar is still outside the hull.
Other intrusion attempts lead to a renewed alarm.
tritonic Sicherheitstechnik GmbH is a company of Eibner + Regnath group.