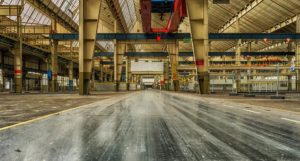 Industry 4.0 – you don´t know this term?
You have plenty of company.
The fourth industrial revolution has arrived in the industrial sector and offers attractive opportunities.
Industry 4.0 not only comprises the digitization of horizontal and vertical value chains but will also revolutionize company product and service portfolios and lead to the implementation of new, often disruptive business models.
But it is surprising that, according to a survey, only 18% of all companies know this term. Many of them aren´t willingly to develope in this way.
Furthermore it depends on the branch of the companies, which were asked; e.g. the sectors information technology, telecommunications and electrical industry are the pioneers in this development.