Tesla – Battery Factory in Germany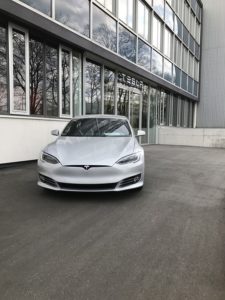 Tesla Motors Inc. is in discussions with the German government over the prospect of building a battery factory in the country, Economy Minister Sigmar Gabriel said Tuesday.
Tesla Chief Executive Officer Elon Musk has been in contact with German officials and may seek state support for the facility, Gabriel said at an event at a Mercedes-Benz car factory in Rastatt, Germany. Gabriel didn't provide details about the proposed plant or timing of a decision.
Complete article: Tesla – Battery Factory in Germany