Skype will be available on the Apple Watch soon…
Recently Skype published an update for the iPhone app, whereby Skype is supporting the Apple Watch now.
New features are e.g.: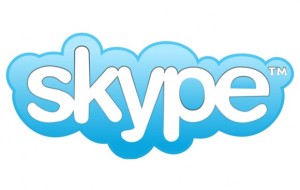 receive notifications for new messages and reply to them
type messages or send messages using Siri-activated voice-to-text
lets you start chats on the go with your favorite contacts
There should also be some general improvements.
If you decide that typing with WhatsApp is too slow, you can use our wifi keyboard!