Nintendo and its characters will be available on smartphones soon!
Till now, Nintendo has been seen as stubborn in its belief that the only way to properly experience its products is on its game consoles.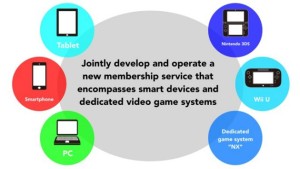 Now it seems that even Nintendo is following the new trend: recently Nintendo has shocked the world by announcing it is partnering with social media game king DeNA to produce smartphone and tablet-based games. Both companies strike up an interrelation round for about 174 million euros.
The first products could be launched in fall, so that the famous Nintendo characters like Mario, Pokemon, Zelda etc. are available on mobile devices too.