Smartphones are growing at rapid pace and gaining popularity in Western Europe. Windows Phone has almost 7% market share, making only Android and iOS more popular.
Further sales increase seems realistic, because a new era is starting with Windows 10, which attracts more customers. > Microsoft presents Windows 10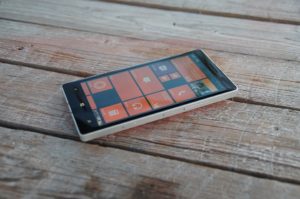 Android still has the lead with a market share of more than 70%, followed by iOS with more than 20%.
Furthermore, it´s interesting that sales of cell phones declined by 5%, but sales of smartphones increased by 6%.
Consequently, the common cell phone loses in popularity. In comparison, smartphones are still popular and are on the spot in public.
The further development remains to be seen!