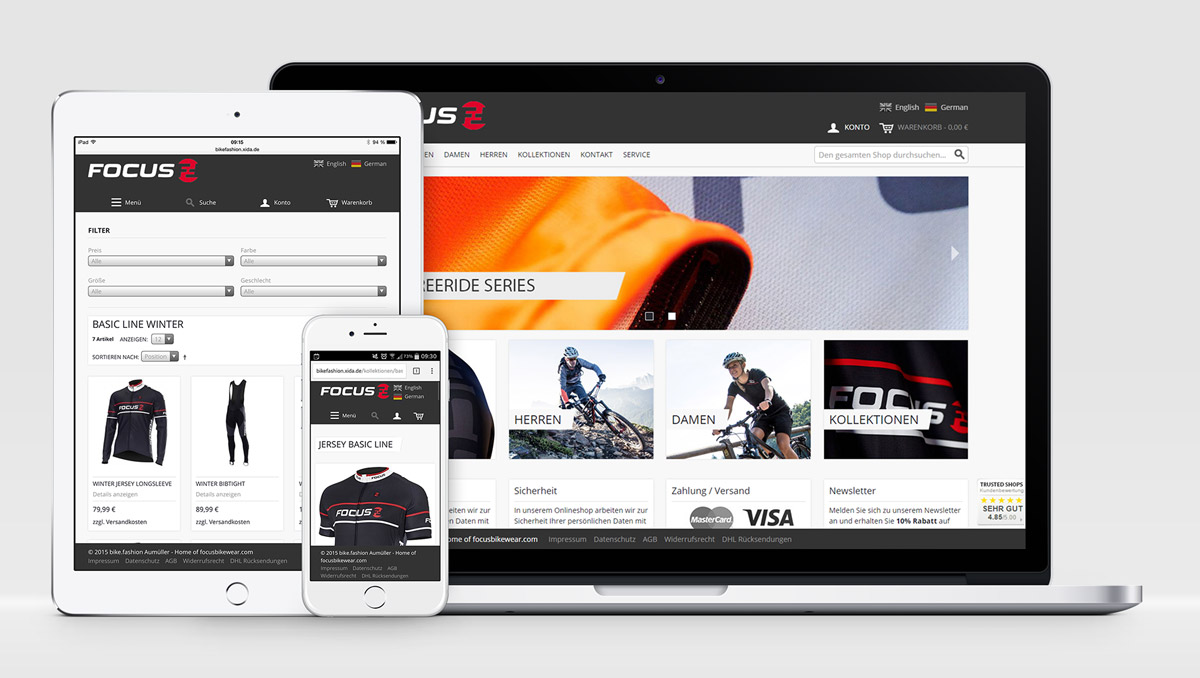 Our customer bikefahsion presents his products with a new, innovative onlineshop www.focusbikewear.com.
The brand FOCUS:
FOCUS is an internationally accepted bike brand, which is produced in Germany, Cloppenburg. The brand is characterized by high quality and a great product range, so that there are products for top athletes and  for recreational athletes.
The onlineshop:
The onlineshop contains various products for men and women in different categories. The customer can get information and appealing pictures about the chosen product.
Furthermore there are various collections, so that everybody can find the appropriate product for each occasion. The customer will be informed about the chosen collection and its property. Besides it is possible to calculate the customer´s size with a size chart.
Furthermore the onlineshop offers some new features for visitors:
different payment offers (debit, credit card, paypal, advance payment)
responsive design
MailChimp newsletter integration
Trusted Shops integration
extension of the Magento shop system, to fulfill all of the customer wishes